MindCAD 3D Design & Engineering 2018 release offers the following new features and enhancements:
File/Project information
There is now the possibility to inspect what is the origin of the project base Last and it's grading. The origin location might be a file or a centralized storage like PDM.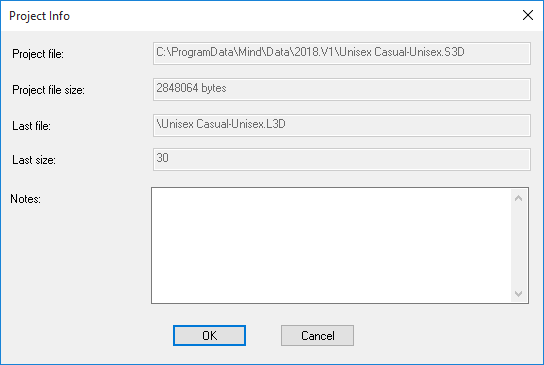 New Create Part by one Click tool
Allows creation of non-complex parts by a single click in the center of the lines that will compose the part. Lines should fully surround the position of the clicking point to ensure proper creation of part. All other lines inside the scope of the part will not be used. Only visible lines are taken in account for part collection.

Enhanced Sketch based Outsole
When creating a sketch mode sole it is now possible to change the draft line type to Bezier. This type of lines are more convenient for controlling local tangents and are widely used in the designer community.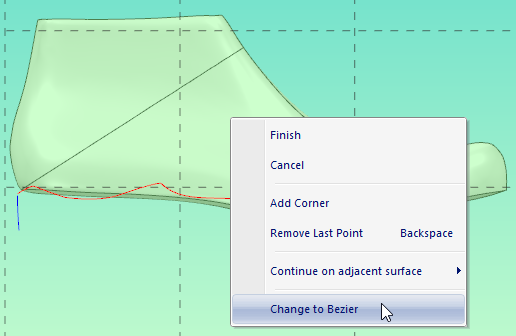 New line rotation tool
Ability to make rotation of a line by its bounding box, using the corners as rotation handles. The center of rotation will be the center of the bounding box and preview of the rotation amount is provided.
New Trim Outside Border option for holes and punches
This option can be found under parts properties common tab. It provides control on how holes and punches are trimming the related part. If you choose not to trim the boundary of the part, only elements that are fully contained inside the part will trim. This is the old behavior. If you choose to trim the boundary, a clipping effect will occur leading to complex boundaries. This is very useful to achieve detailed boundaries very difficult to be made manually.
Enhanced Accessories editor
There is now support for Stencils inside accessory editor. This allows to make a precise trace of real life accessories from an image. Transparency control is available for a better tracing user experience.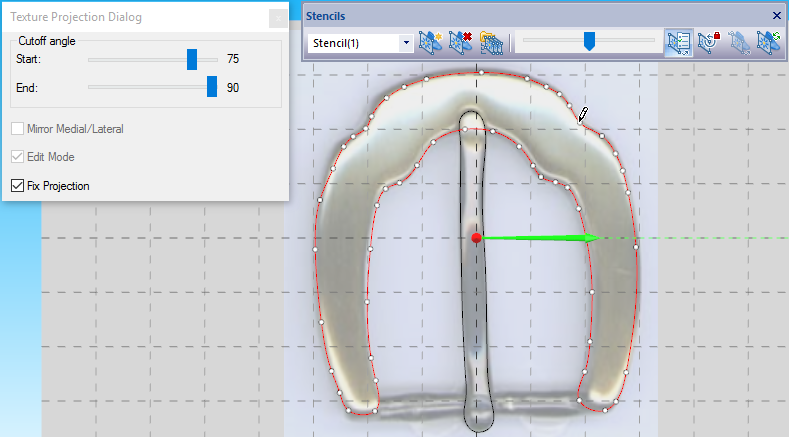 Last Features
Enhanced Import Wizard
New Stub removal tool to remove the stubs from scanned lasts. Those stubs are the resulting of less optimal scanning processes where a clear distinction of material between the last and holding apparatus is not done. While removing the stubs, definition of the stub surrounding smoothing area is available. This will ensure better smoothing and consistent results.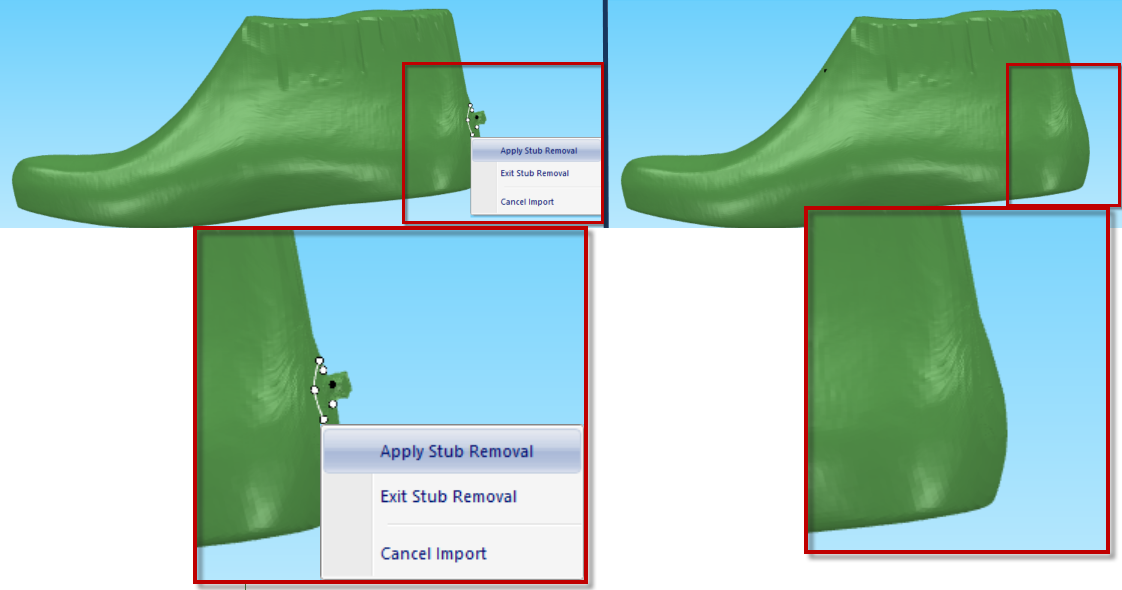 New Last Surface offset tool
This new tool allows adding an extra layer of material with upper/bottom scope offset control. This change is fully parametric, thus leading to a quality surface.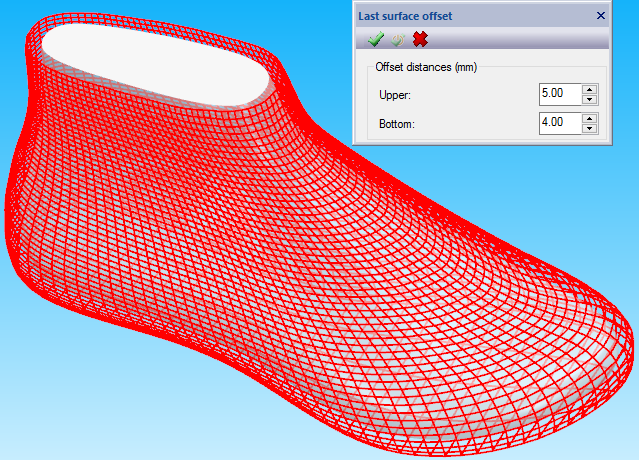 New full Last full merging tool
Create a new last by fully merging two existing lasts. This is useful to create intermediate versions of lasts from production ready lasts. The resulting last will keep style features but with different dimensions. Subsequent usage of the Last parametric tool is recommended to adjust intended reference values.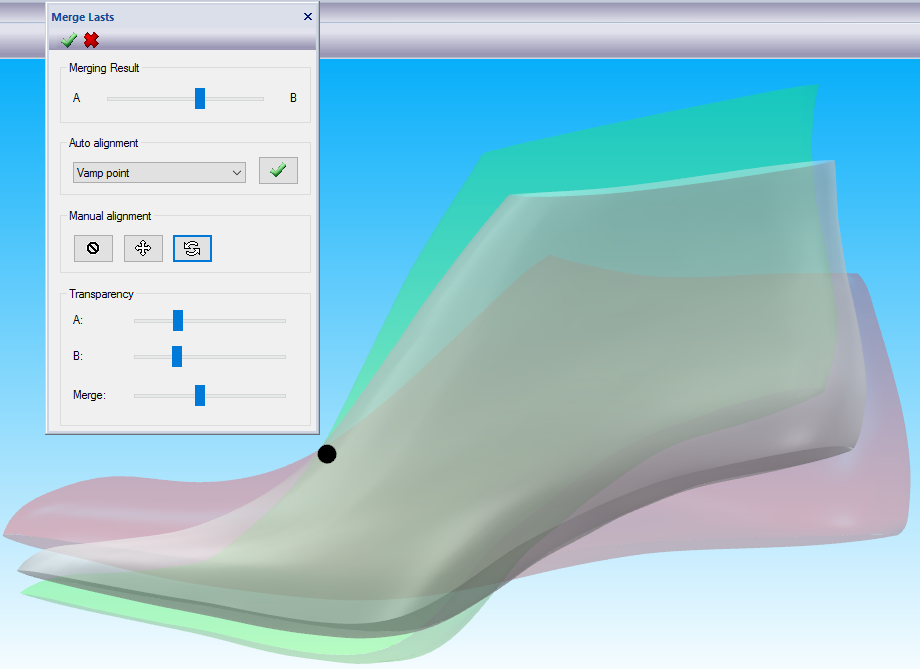 Enhanced Adjust Center and heel line
Possibility to change the central and heel lines by adding control points. Now, this line is no longer limited to a straight line enabling the creation of a full curve. This is needed to deeply control how the last follows the feet topology on some scenarios. Flattening of medial and lateral will also follow these new separation lines.
3D - 2D integration
Unlike previous versions, which required MindCAD 3D Engineering, it is now possible to directly transfer a Last integrated flattening from MindCAD 3D LAST to MindCAD 2D Modeling. This transfer could be done by a project file (MCD) or through a central localized storage like PDM.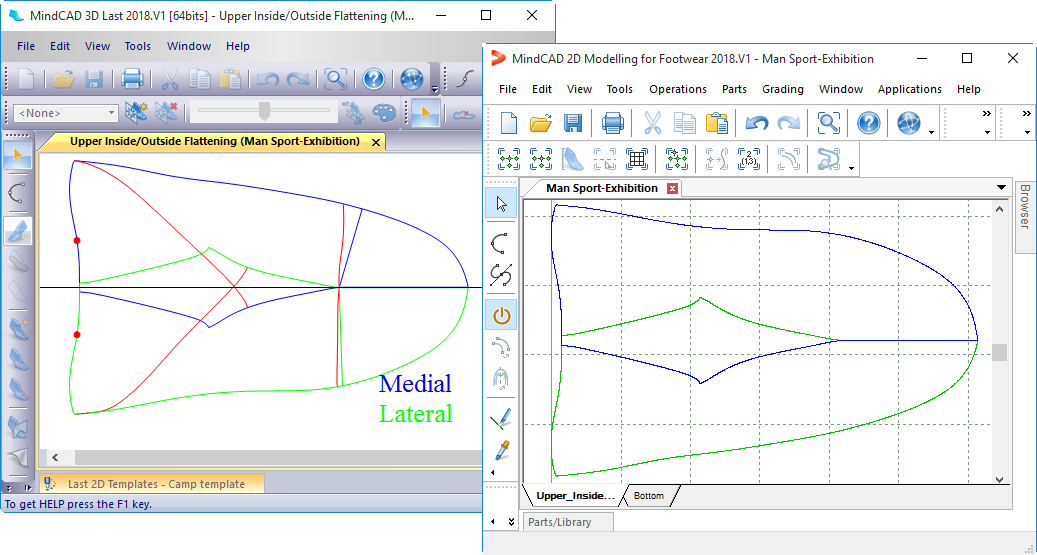 New flattening process with parametrization
It is now available a new tool that control existing medial/lateral flattening by a set of parameters. Those parameters could be dynamically change and a real time preview of the flattening is generated.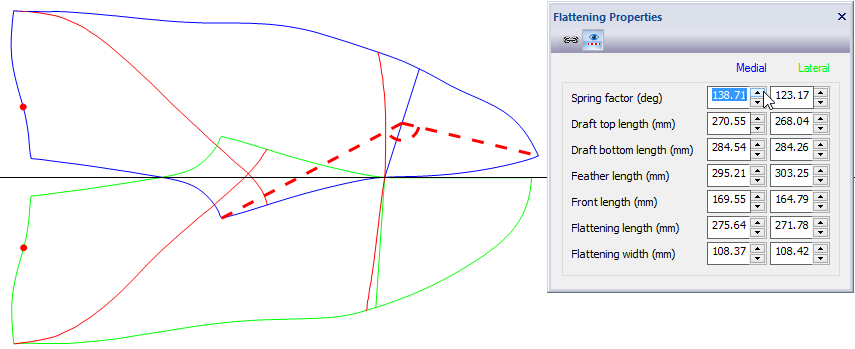 Revised Flattening Manager interface
Medial/Lateral flattening entries were replaced by a single entry on the flattening's manager for operator convenience.
In addition, it is now possible to minimize the flattening manager window to minimize canvas occlusion.
For faster access to the flattening manager a shortcut was added to tools toolbar.

New flattening method from Lateral/Medial Splits
This is a new method only available when an Upper Split flattening is already consolidated. It is not a full unwrap of the Last surface based on a specific split line, but preserves the original medial/lateral flattening properties by rearranging them preserving smoothness and consistency. Split position options include heel line, center line or user defined.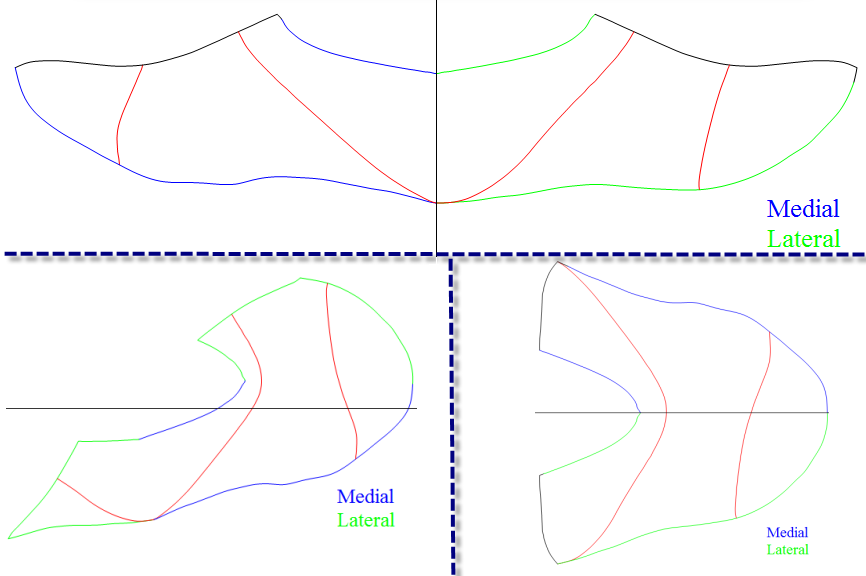 Last 2D Template library enhancements
Comprehensive rollover tooltips are now available on the library showing profile type, grade and side.

New improved functionality to import a last template from an external format.

Specialized profile template lines editor. Special measure guides are available for editing assistance. These profile templates could be edited by doing a double click over the desired template on the Last 2D Templates library.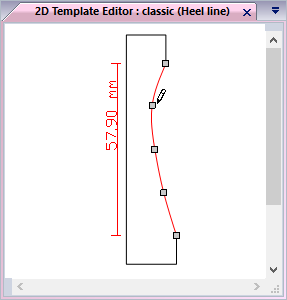 Import file optimizations
New STEP file format. Now it is possible to open lasts in the STEP file format (Standard for Exchange of Product model data). This format provides consistent surface data when watertight models are required. This ensure no gap will appear between upper and bottom surfaces or for imported components like accessories and soles. This is very important, when design is done targeting 3D printing technologies.
Enhanced display of profile lines when importing STL. This change was done to avoid changing points on the opposite side of the Last by mistake.