Mind has since 2018 a distributor for the Russian Federation. We wish to highlight the relevance of OktoPrint in our network and celebrate this by emphasizing the outstanding work done in promoting our brand in Russia.
We had recently two examples of this high level of achievement that we will share for your benefit since these are topics that matter to the industry.
In the first article the subject is Offline vs Online leather cutting process namely the pros and cons of each of these approaches, an interesting reading that you can find here (www.lp-magazine.ru/lpmagazine/2020/03/903) in Russian of course so we advise an automatic translator such as Google for instance). Just to get a feel of this comprehensive article here is a small extract of a published diagram with the advice to use DIVA in bigger productions.
The second article covers the production gains that can be obtained by using CAD systems and the need to have an "Open Mind", pardon the easy pun to the introduction of innovation. The full article can be found on the prestigious and glossy Russian magazine named "Bags Shoes and Leather Goods" from which we choose the meaningful double page to illustrate what we mean.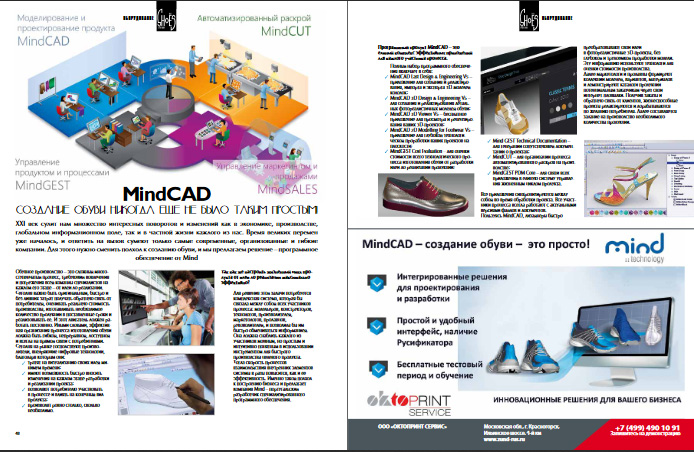 To terminate we wish to highlight one of the paragraphs of this article for the special motivation and strength it conveys.
"The 21st century promises us many interesting twists and turns and changes both in the economy, production, the global information field, and in the private life of each of us. The time of great change has already begun, and only the most modern, organized and flexible companies will be able to respond to its challenges. To do this, you just need to change the format, with which Mind will help you."