MindCAD 3D Viewer is a free component for an interactive and realistic visualization of 3D models, delivering an exact representation of shoe samples from the viewpoint of the designer.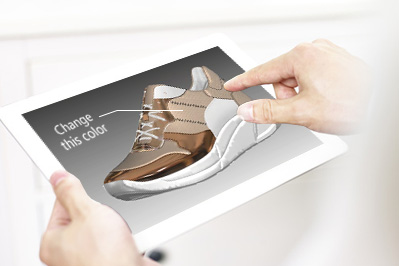 The solution enables information-sharing and collaboration between partners from design to final approval.
Built over the same visualization engine as MindCAD 3D Design & Engineering, MindCAD 3D Viewer enables you to open, view, and annotate your virtual designs or to modify the models' style line – thus facilitating your partners' feedback and speeding the design approval.